High Poly Vehicle - Raul
Read the rules, hope this qualifies. I was trying to do a mech and my concepting skills suck! So after i admitted defeat a buddy from work, Elliot Lilly ( our concept artist ) was kind enough to give me a hand. He came up with this incredibly crazy looking mech!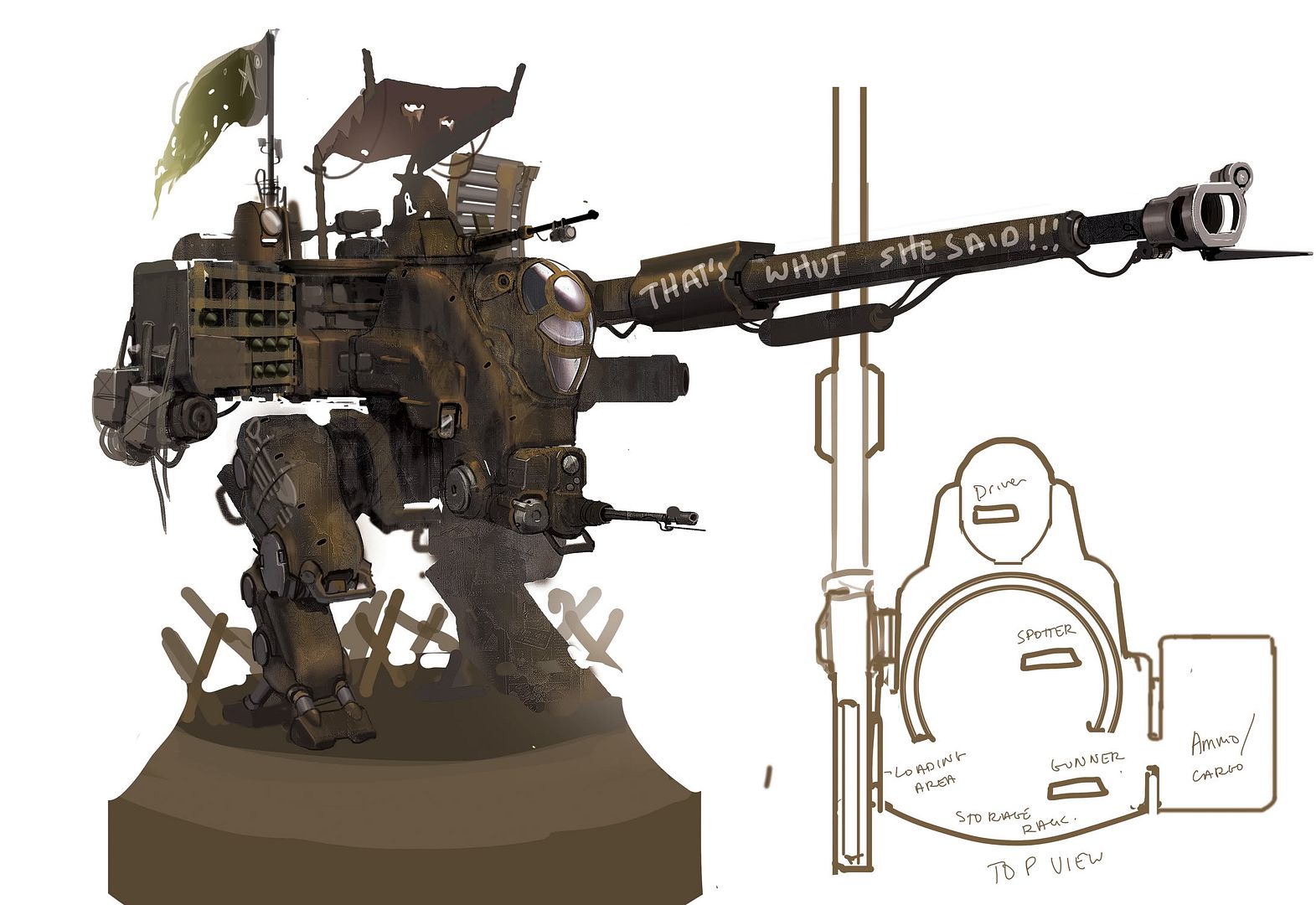 So i started this morning, from scratch to model this guy. So far is going alright, just blocking out the bigger masses getting things to tie in together. Hope on getting into some serious shit with it later on today after im done blocking it out. Hope to post every night from tonight until the contest ends.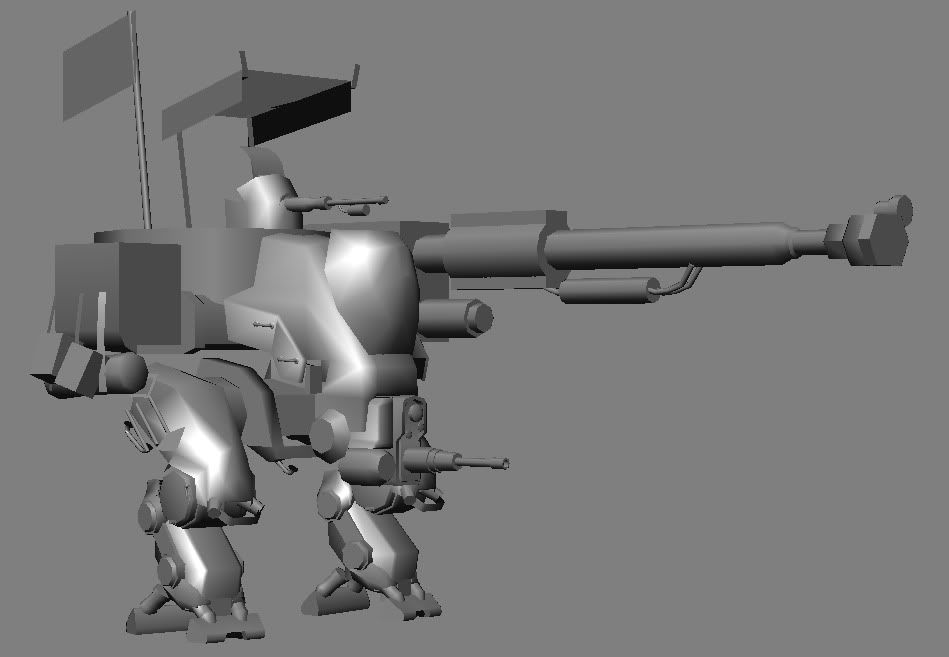 Also, ill come clean right now, i was doing this mech for 3dtotal, but i never got far into modeling because i just couldnt get the design right. After elliot's awesome concept, this thing did a 360. So its basicly all new. If someone has a problem with that, ill be more than glad to exit the contest. Im not here to win, just to compete, and show some cool art!